To celebrate Park View's 50th birthday, an all day celebration is planned on July 4th! Many activities are in the works for this all day event, including a parade, a live band, Lions Food Trailer, free cake and ice cream, Park View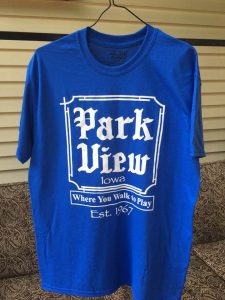 history exhibit, kids crafts, bounce houses, dunk tank, bags tournament, a car show and pony rides! The Owners' Association has available commemorative T-shirts for just $10 each. They are 50/50 cotton polyester. Also, embroidered hats for $15 and koozies for $1.50. Call the office to order  t-shirts, hats or koozies.
To help plan this fun day, join us on Monday, June 19th at 7pm at the PVOA Building.